Keep Wildlife Away In Ithaca, New York
In Central New York, being close to nature is a blessing, but sometimes nature gets a little too close to us. If wildlife has invaded your home or business, you need it removed as quickly as possible to limit the damage. Sweeney's Pest Elimination offers wildlife control services in Ithaca that effectively and humanely remove the wildlife from your structure and prevent them from returning.
Our Wildlife Control Offerings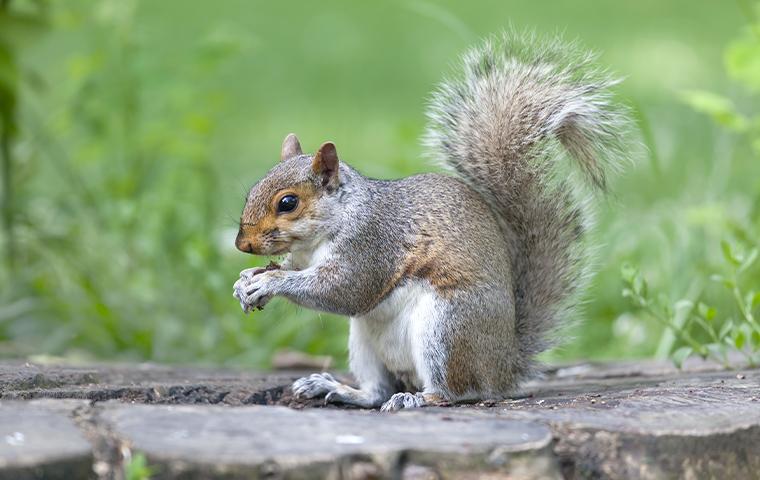 When it comes to wildlife, different animals require different treatments to remove them from your home or commercial facility.
Trap & Release
When raccoons, skunks, opossums, beavers, or woodchucks have invaded, we'll use live traps to catch them, then release them away from your property.
One-Way Doors
For bats and squirrels, we'll install one-way doors where the wildlife is getting in and out of your home. These doors allow wildlife to leave, but they can't get back inside afterward. After a few weeks, and after the wildlife is out of the building, we'll return to take down the one-way door and seal the entry point.
Guano Clean-Up
Guano is bat excrement, and it can be very bad for your health. After we remove the bats from your home, we will clean and disinfect any areas where guano is left behind for an additional fee.
Exclusion
We offer exclusion work for all types of wildlife. This work is a vital step in the wildlife control process because it stops wildlife from getting back into your home or business. We'll seal up all entry points the wildlife used to get into your building. We can prevent wildlife from gaining access under your deck or shed with our animal proofing option, as well.
Guaranteed Wildlife Control
At Sweeney's Pest Elimination, we not only provide wildlife control services you can rely on but also stand behind our work. Our removal methods are effective, and we perform our exclusion methods with the highest quality supplies and expertise. If wildlife is bothering you, contact us today.
Call Us Today For An Estimate!
Complete the form below to schedule your no obligation inspection.