Protecting Your Ithaca, New York Home From The Pests That Threaten It
As a homeowner, you do your best to keep up with the maintenance that comes with a house. You want to protect your investment while also protecting your family. When pests get into your home, they threaten both. Pests in Ithaca will damage your belongings and structure, as well as expose your family to harmful illnesses. Protecting your home and the people inside it is as easy as contacting Sweeney's Pest Elimination.
Spring Preventative Bee and/or Spider Treatment
Exterior treatment during the spring/early summer months with a liquid, residual pesticide will keep you from having problems all season. This prevents bees/spiders from invading your home and building nests; however, if they do build nests we come back free of charge during warrantied periods.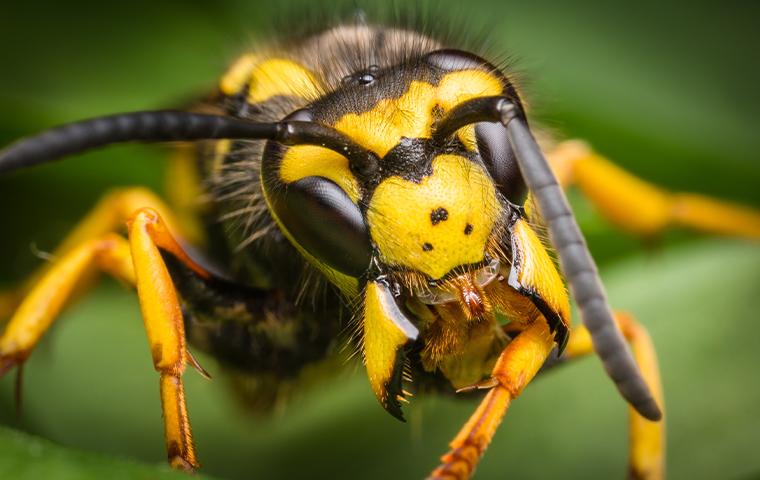 Preventative Bee Warranty Options
Treatment includes treating all areas where we know bees build nests, such as but not limited to: Soffits, Facia, Around Windows, Around Doors, Shutters, Under Decks, Vents, Railings, Around Pools, Hot Tubs, Garages, Sheds, Play Sets, Siding Joints, Corners, Etc.
Pricing is as follows:
60-day warranty from initial treatment-$195-$215+

90-day warranty from initial treatment-$220-$240+

120-day warranty (covered all season until fall) -$240-$260+
Price may vary and is determined by the size of the structure, additional structures, and difficulty of structure to treat.
Preventative Bee spray will prevent and cover Yellow Jackets, Wasps, White Faced Hornets, Ground Bees, and Bumble Bees
Preventative Bee Spray does not cover Carpenter Bees or Honey Bees. Carpenter Bees can be treated and added to warrantied bees for an additional fee. One-time treatments are available for Bees that are already present in or around your home.
Preventative Spider Warranty
Treatment includes an exterior treatment with a liquid, residual pesticide to prevent spiders from building nests on the exterior of your home/structure. Interior service (if included) uses a liquid, residual pesticide in corners and in basements where spiders are found, or typically found, to reduce the numbers already inside your home/structure. This service includes:
60-day warranty from initial treatment

Free check backs and treatment of problem areas within the warranty period

We guarantee our work and 100% satisfaction is our goal in all aspects

Interior service available for spiders already present inside your home for an additional fee
Fall Preventative Cluster Fly/Asian Lady Beetle/Box Elder Beetle/Stink Bug

Exterior treatment to the entire structure with a liquid, residual pesticide to prevent these fall invaders from hibernating in your home and becoming a nuisance all winter and spring. A fogging agent will be applied to the attic space, if accessible, to eliminate any invaders that are already present in your home.
This treatment has a 60-day warranty from the initial treatment, but if problems arise the following spring, we will re-treat the attic and window sills on the interior to reduce the numbers being seen.
Pricing is for a single pest and if multiple pests need to be covered under the warranty the prices may vary to include this change. The pricing is described as:
$210 - Single trailer

$220 - Doublewide trailer

$225 - Single story w/out garage

$230 - Single story w/ garage

$235 - Small 2 story or Split-level

$240+ - Average 2 story (up to 2000 sq. ft.)

Any larger we will quote
Price may vary and is determined by the size of the structure, additional structures, and difficulty of structure to treat. For an accurate quote please contact us to do an inspection and quote of the property.
Our Home Pest Control Process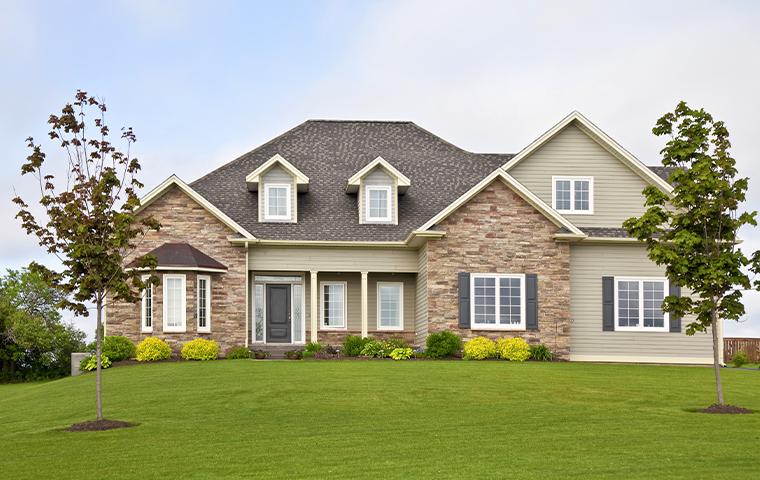 At Sweeney's Pest Elimination, we are here to address the issues you have – not charge you money for unnecessary services you don't need and exposing you to excessive pesticides. Quarterly pest control plans are designed to treat your house for a long list of pests that will probably never be a problem for you. Rather than offering these unnecessary quarterly pest control plans, we extend services that will pinpoint the specific pest problems you are currently facing.
We begin our service by talking to you about your concerns, then inspecting your home for signs of common area pests and entry points. Once we've determined what pests are in your home, we'll develop a treatment plan that targets those specific pests.
Our treatments vary based on the pest we're treating. For instance, we might use sprays for a spider problem, bait stations for rodents, or live traps for wildlife. Please visit the individual service pages to learn more about our methods for particular pests.
We stand behind our work and most services are guaranteed.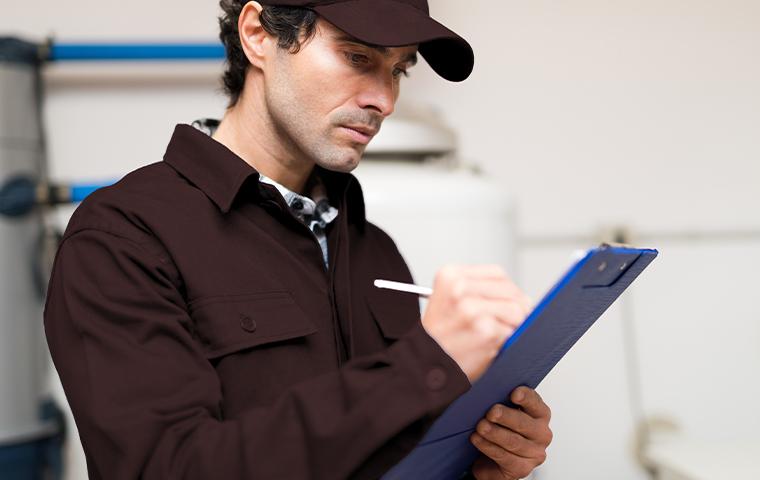 Inspection
We always begin with an inspection to determine what type of pest is bothering you. Once we have this information, we develop a customized plan to solve your pest problem.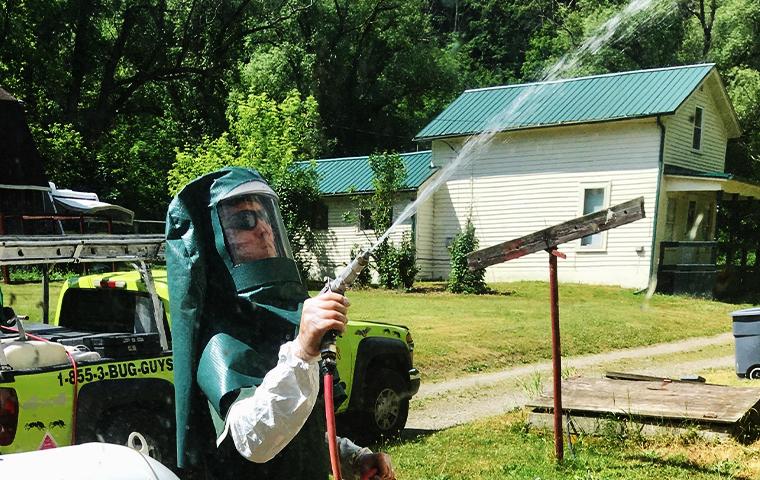 Treatment
We customize our treatments to your specific pest issue and design them to get to the root of the problem instead of merely treating the symptoms.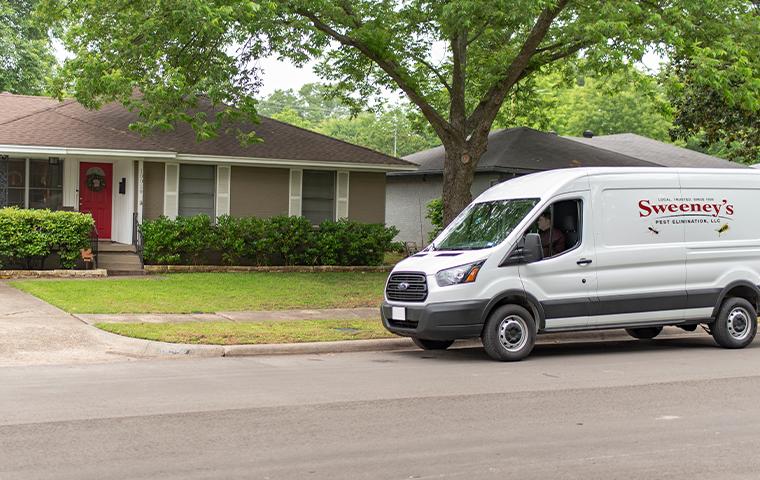 Follow-Up
We stand behind all our work. Free follow-ups during the warranty period. If the problem persists, contact the office.
Our Specialty Pest Control Services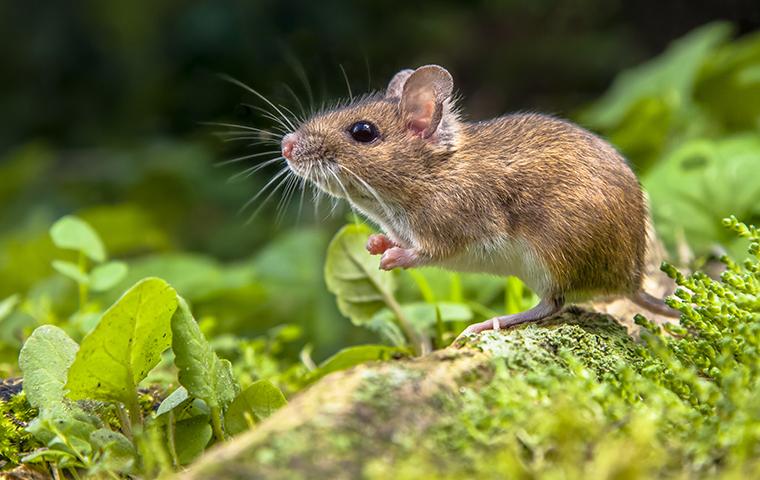 To see what pest control services in Ithaca we offer, please check the list below. If a pest is bothering you that you don't see on the list, contact us. We may still be able to help!
Frequently Asked Questions
We Solve Your Problem As Permanently As Possible
At Sweeney's Pest Elimination, our goal is not to simply eliminate the pests we see, but instead to get to the root of your pest problem so that it won't return. We will work to solve your pest problem as permanently as possible in order to protect your Ithaca home and family. If you have a pest problem, contact us to schedule an inspection.
Call Us Today For An Estimate!
Complete the form below to schedule your no obligation inspection.