Cockroaches Are Dangerous Pests To Have In Your Ithaca, New York Home
Everyone would agree that cockroaches in Ithaca are disgusting creatures to have in the house, but are you aware of just how dangerous they are? Roaches spend their time in the dirtiest places available to them, and once they get into your home, they'll spread the germs they've collected on their bodies all over your home.
Since they will often crawl across food prep areas, as well as in your bathroom (even across your toothbrush), they can spread serious illnesses to your family members. Keep them out with the help of Sweeney's Pest Elimination.
Our Cockroach Control Offerings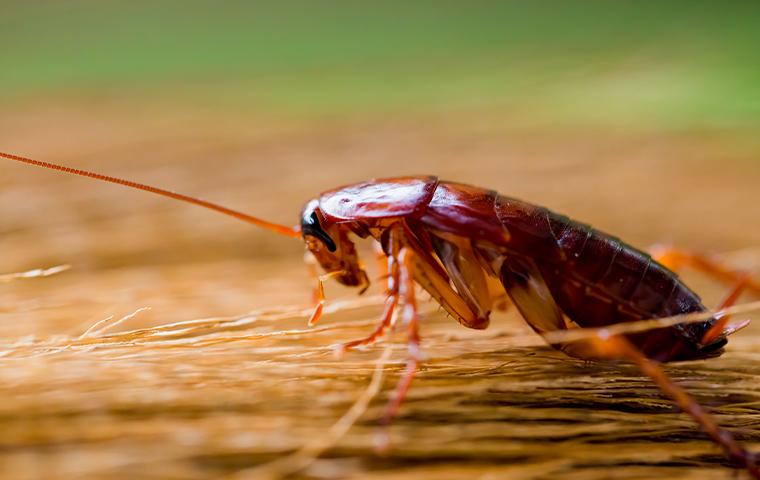 We begin by using a sticky trap monitoring system in the kitchen and bathroom, as these are the two most common areas to find cockroaches. If you've been noticing them somewhere else, we can also place the monitors there. The monitoring system allows us to determine the severity of your infestation, which will guide our treatment.
In addition to the monitoring phase, we'll place insecticidal bait in cracks and crevices. This bait is a food option for cockroaches that they bring back to their nest, which ends up killing the entire colony.
Our Ithaca cockroach control includes service visits every two weeks as needed for up to 90 days. These visits ensure the elimination of every cockroach in your home.
Cockroach Control For Your Home
Services for eliminating cockroaches are available for your home! We use a crack and crevice gel bait in areas where roaches are present, which will kill cockroaches when ingested, and will then pass to other roaches as the deceased are consumed. A monitoring system will be placed in all cupboards in kitchens, bathrooms, behind all appliances, and any other areas that cockroaches are present in order to monitor activity and allow us to know when the problem is resolved.
Warranty for most situations is 90 days from initial service. We check back every 2 weeks until the problem is eliminated, up to 90 days from initial service. Our rates are as follows:
1 Apt., $295-315

2 Apt., $315-335

3 Apt., $340-360

4 Apt., $360-380

House/Double-Wide, $315-335

Single Trailer, $290-310

Monthly Rates $125+ per service (every two weeks)
Prices are dependent on the severity of the infestation, and both monthly service (for a minimum of 6 months) and a credit card enabled with auto pay are required. Monthly service rates are for severe infestations. All prices are subject to an 8% sales tax.
Cockroach Control You Can Count On
With cockroach control from Sweeney's Pest Elimination, you can feel confident that we'll eliminate your entire cockroach infestation. With our frequent service visits, 90-day warranty, and monthly service options, we will rid your property of your cockroach problem. Contact us to schedule a service visit today.
Call Us Today For An Estimate!
Complete the form below to schedule your no obligation inspection.