The Trick To Easy & Effective Gutter Cleaning For Ithaca Property Owners
November 13, 2020
Many people say that owning a house is one of life's big accomplishments. It is like a right of passage into true adulthood, but longtime homeowners understand that it's more of a never-ending to-do list. Keeping your own house clean and functioning properly can feel like a full-time job, especially if you've got children and pets running around.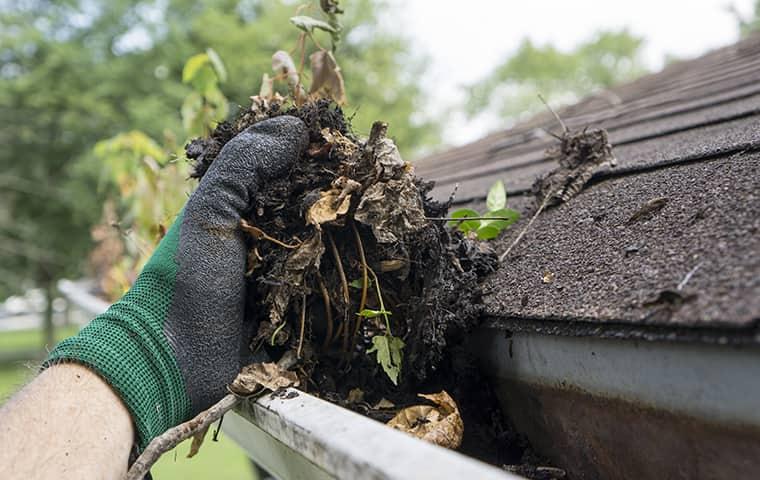 With responsibilities like keeping the lawn manicured, changing AC filters, dusting, vacuuming, and countless other chores, gutter cleaning can get pushed to the back burner very quickly. However, if you understood what kind of problems neglected gutters could cause to your house, you'd make sure they found their way to the top of your to-do list.
The Risks Of Neglected Gutters
Even though cleaning your gutters may seem like a hassle, the consequences of letting them stay dirty can be severe. Gutter neglect has been known to lead to all of the following for Itacha property owners:
Roof damage: water becoming backed up in the gutters can rot the edges of your roof.
Siding damage: when gutters become heavy with backed-up rainwater, they'll begin to pull away at the wood fascia. Any spilled water will also cause the fascia to rot.
Spill damage: when the water does not drain properly from the gutters, it will spill over the side to anything underneath. This constant water contact can damage outside walls, window frames, door frames, and patio items.
Foundation risks: as water pools up next to the house, you not only put your foundation at risk of rotting, you increase your risk of termites as well. These pests love moist, rotting, wooden structures, so a foundation constantly being exposed to rain runoff is a risky situation.
Landscaping issues: many houses have landscaping items such as ferns or trees under the eaves of the roof. If water is constantly dripping on them when it isn't supposed to, you run the risk of landscape damage.
Slipping hazards: when gutters overflow, this will cause the slow leak of water into places you're not expecting it, even on dry days. You could easily slip and fall due to a small puddle that you did not expect.
Cleaning Your Own Gutters: A Dangerous Hassle
While gutter neglect can lead to damaging and dangerous situations, trying to clean your own gutters can make matters even worse. Ithaca homeowners who have attempted to clean their own gutters have run into a variety of issues, such as:
Risk of injury: obviously, when you're high up on a ladder, anything can happen. There will be water leaking slowly onto the ladder as you try to reach up into the gutter to get it clean, so your risk of injury is even higher than you may think.
Potential roof damage: as you clean the gutter, you might lose your balance, grab onto the gutter, and rip it completely off the roof. That's just one example of the many ways you can damage your own roof during the gutter-cleaning process.
Poor results: while cleaning your own gutter might seem like the cheap solution, you might cost yourself more money in the long run if the gutters still don't drain properly. If you do this yourself, you have to be 100% positive that you do it correctly, or you'll end up right back where you started.
Hiring a professional is the best way to get the results you're looking for. For gutters done right the first time, contact Sweeney's Pest Elimination. When it comes to keeping you and your home safe, it's a no-brainer.