How Can I Tell If I Have Bed Bugs In My Syracuse Home?
April 17, 2020
Everything about bed bugs is perplexing. They mysteriously appear out of nowhere, and they're tough to get rid of. They cause great discomfort to Syracuse residents because they inhabit bedrooms. That's the very place where one should be the most comfortable. You wake up to red and itchy bites or a wide rash when they're around. It's maddening. Bed bugs may be so tiny, they're next to invisible, but they certainly make their mark.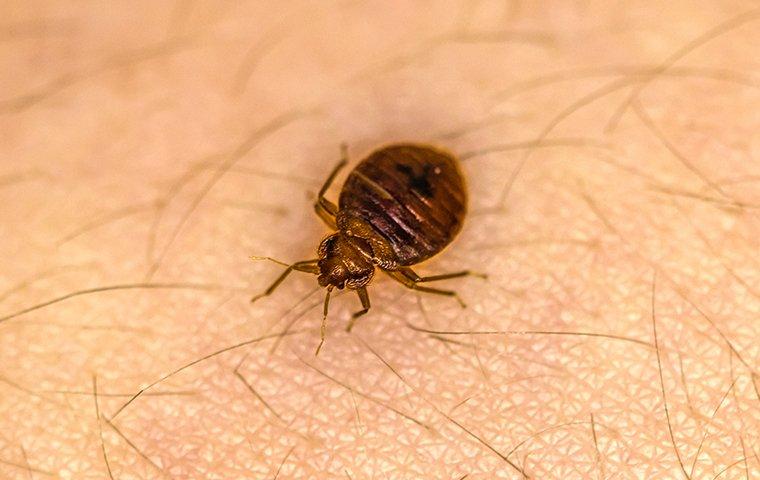 Having bites is a pretty strong sign of an infestation, but there are other things to watch out for. If you learn about these indicators, it can help you stop bed bugs in their tracks. Early detection is crucial. Find out about bed bug patterns, and how Sweeney Pest can exterminate them for you.
How Do Bed Bugs Look? What Are Infestation Signs?
Common household bed bugs are reddish-brown and have translucent young. They drop pearly white eggs. They can be up to ¼ of an inch long. Six legs surround their three body segments. Their heads are round and are topped with two antennas. Their small middle is an unusual shape. Bottom heavy, their lower halves are large and round.
People unknowingly bring them home from work, school, and other public places. These pests are notorious for inhabiting transportation stations and hotels. The reason they're known to be in these areas is that they hunt for and feed on blood. It's the only thing they consume to survive. They'll slide into your clothes or personal bags. Once they're successfully inside your property, they'll nest in the following:
Upholstery
Couches
Fabrics
Appliances
Electronics
Mattresses
Wallpaper
Flooring
As mentioned, bites and rashes are the hallmarks of bed bugs. Also, they'll leave stains on sheets and linens. Blood spots, red-brown smears, and black or brown fecal stains will be seen. Sometimes, their waste is a powdery consistency. You may also smell a musty odor.
How Can Bed Bugs Be Prevented?
To detect bed bugs right away, you have to constantly clean and monitor your belongings. These insects aren't to be underestimated. They are very sly. Their size helps them crawl by without notice. The rewards of putting in the effort are plentiful. Being aloof about bed bug prevention will only do you harm in the long run. Here are precautionary steps you can take:
Check all around your mattress. This includes the seams, box springs, and head and footboards. Go beneath it too. And make sure to use a flashlight.
Go through laundry, clothing piles, bags, and drawers.
Inspect your electronics, appliances, and furniture. Even lamps and picture frames.
When traveling, examine your hotel room. Have maintenance relocate you to a unit further away if you see bed bugs.
Use a plastic bag or protective cover to put your luggage in when traveling.
When back home from an excursion, look over your luggage. Then, wash all clothes in hot water. Use high heat for 20 minutes to dry your clothes.
Examine second-hand items, like furniture, before buying.
Vacuum or steam clean your carpets regularly.
Get a mattress cover that can deter bed bugs.
What Can Sweeney Pest Do About Bed Bugs?
Over the last 24 years, Sweeney Pest has saved countless homes and businesses from bed bugs. Our two-block treatments are industry-grade. We'll do a detailed inspection, complete with a preparation form that you'll fill out. Tell us everything, so we can create the perfect plan of attack. Then, we'll apply the needed products. We'll inform you of when it will be best to re-enter your home. After a week, we'll come back and shoot a second shot, ensuring the critters are gone. Get your bed back! Call us today!