Four Easy & Effective Wildlife Prevention Tips For Ithaca Property Owners
December 15, 2020
Protecting your property from invasive wildlife is a bigger task than many realize. From big game to small pests, all manner of critters can damage or encroach upon your property. Only by learning what's out there, and how you can prevent them from invading your yard, can you manage to stay protected.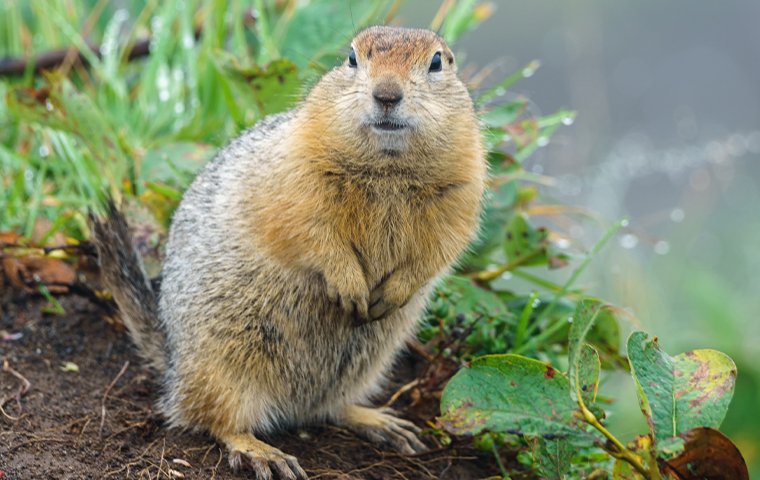 What Is Nuisance Wildlife?
Nuisance wildlife is a broad category that includes many different kinds of pests, all of which can pose greater problems for you than the term "nuisance" might imply. From property damage to dangerous diseases, all of the following are common pests that can cause you trouble:
Big Game
From deer and moose that can damage fences and chew through gardens to dangerous predators like bears and wolves, there are many big creatures that can wander near.
Rodents
Mice and rats are the most common, but moles and gophers can also dig up your lawn and ruin decorative plants.
Insects
Another broad category that can include all kinds of pests, some of the worst include parasites like mosquitoes and ticks, which can be tracked in on other infested wildlife, too.
Birds
Even birds can be a problem on your property, especially when they nest on antennas or damage electrical boxes and wires with their constant landings.
The Problems Posed By Pests
With so many different kinds of wildlife to watch out for, there's a whole lot of problems that can result from pest populations. Here are just some of the most problematic issues:
All of the listed wildlife can damage your property, from destroyed vegetation to damage caused from nesting and digging. Fences are often the first to be breached when wildlife moves in.
Many wildlife are themselves carriers of nasty illnesses, like plague and rabies. Even if they aren't contaminated themselves, pests can be riddled with fleas and ticks that are also harmful.
The longer a pest population has to feed and shelter themselves on your property, the more they can breed. As one kind of pest thrives, others follow suit – either to hunt the existing population or to take advantage of the entrances they've created.
Wildlife Prevention For Your Property
In order to keep so many different kinds of wildlife at bay, you need to take early and frequent action to make your property less attractive to passing pests. Here are ways that you can limit your exposure to nuisance wildlife:
Since these barriers to our yards are the first point of contact for pests, faulty areas of a fence can make your property an easy target. Routinely check the fence and the dirt around it for signs of damage or digging.
To keep tiny pests like insects or rodents from finding shelter indoors, you need to plug up any hole or crack in your exterior.
Pests are often attracted to the easy meals that can be found in dumpsters and garbage cans. Ensure your waste is securely bagged and binned.
To truly stay up on all the things that keep pests out, you really need a trained pair of eyes to gauge your level of risk. Contact your local pest experts to get started on a routine inspection.
Contact Sweeney Pest For Assistance
Unless you're already a pest expert, you're not likely to know how to protect against all these different kinds of creatures that can invade your property. Luckily, you don't need to be an expert to get expert guidance and service. At Sweeney Pest, our trained staff can provide you with more tips to protect from nuisance wildlife. We'll get started right away on an inspection of your property, tailoring prevention or elimination solutions to your specific needs.
Don't let wildlife ruin your yard and invade your property; contact Sweeney Pest today to learn more about our home pest control and commercial pest control services.